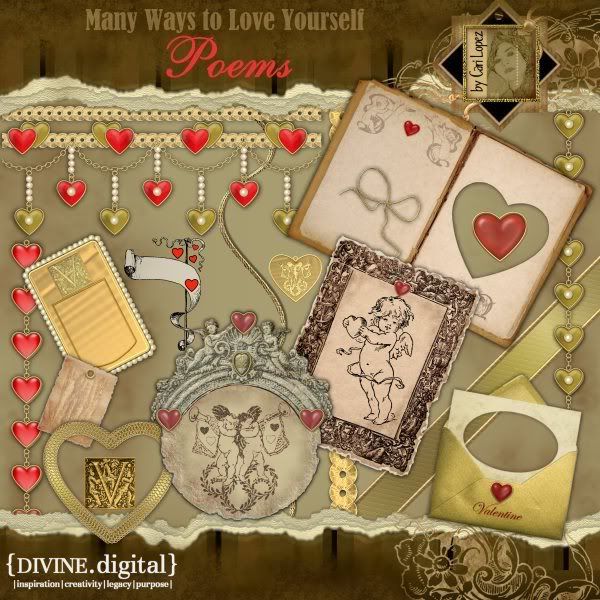 Trabalhei com esse lindo kit da Cari, achei perfeito para umas fotos que eu tenho aqui da minha querida mamãe.
Eu e minha irmã já estamos planejando o Dia das Mães e aproveitei para criar esses dois LOs, representando fases diferentes da vida de minha mãe, um com uma foto dela jovem com 30 anos e outra recente de 2006.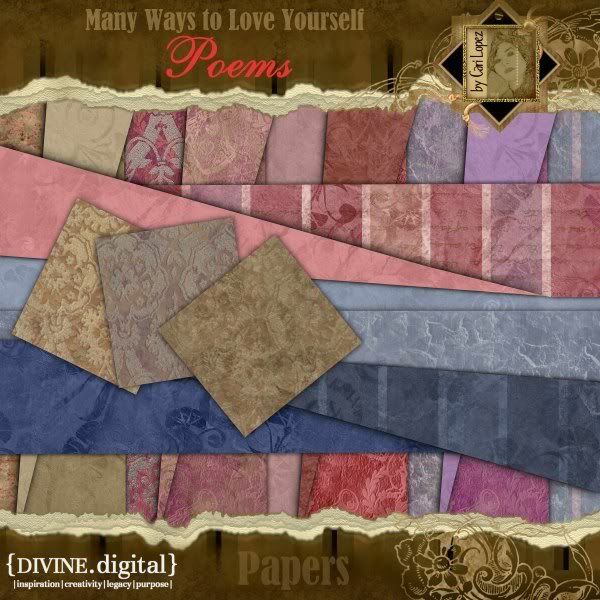 Confira a composição do kit :
22 papers
04 Tags
03 templates
01 ribbons
01 sticker
01 doodle
01 rubbstamp
02 mats
01 top jewel
01 gold bow
01 gold cord
10 embellishments
03 frames
12X12 300 dpi
Total unzipped files aprox: 96MB
Vamos mandar imprimir e colocar em porta retratos, presentes que esperamos que ela goste!
Existe também uma outra versão desse kit, só que com flores, muito lindo também, em breve estarei criando páginas para essa outra versão e vocês poderão conhecer.
A foto atual foi batida pelo meu irmão Alexandre, que também é ótimo fotógrafo.
( Pelo jeito somente eu não tenho esse dom na família, risos ) .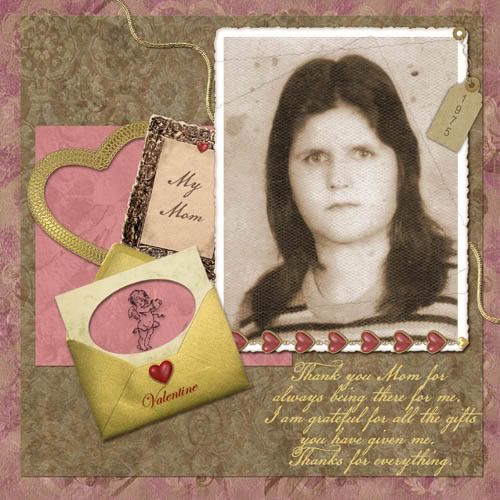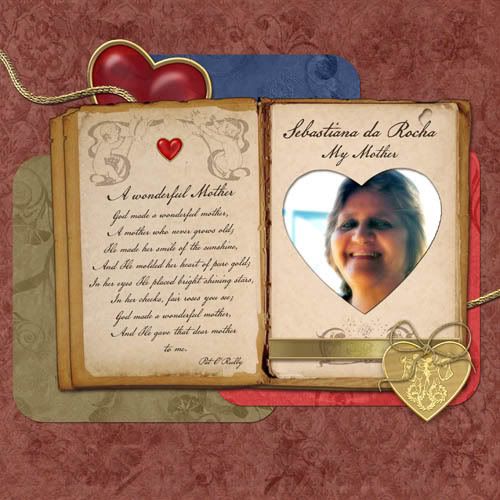 No livro está escrito :

A WONDERFUL MOTHER.

GOD made a wonderful mother,
A mother who never grows old;
He made her smile of the sunshine,
And He molded her heart of pure gold;
In her eyes He placed bright shining stars,
In her cheeks, fair roses you see;
God made a wonderful mother,
And He gave that dear mother to me.

~Pat O'Reilly~


Até a próxima postagem onde trarei uma novidade !

Obrigada pelos comentários !
Thanks so much for the comments !
Thanks for looking !